6

&nbspThe South Windows

The memorial windows in the south wall (to the right in the picture of the nave) were made by J. C. N. Bewsey, whose mark is shown in the bottom right corner of the panel nearest to the church door. The two windows depict saints associated with the church and local area. Starting at the panel nearest the door you can see: St Cuthbert, St Hilda, St Aidan, St Nicholas, St Mary and St Boniface. They are described in detail on the 'Stained Glass' page.
7

&nbspThe Pulpit

The pulpit dates back to the time of the first Queen Elizabeth. It stood in two earlier churches on this same site.
8

&nbspThe Bells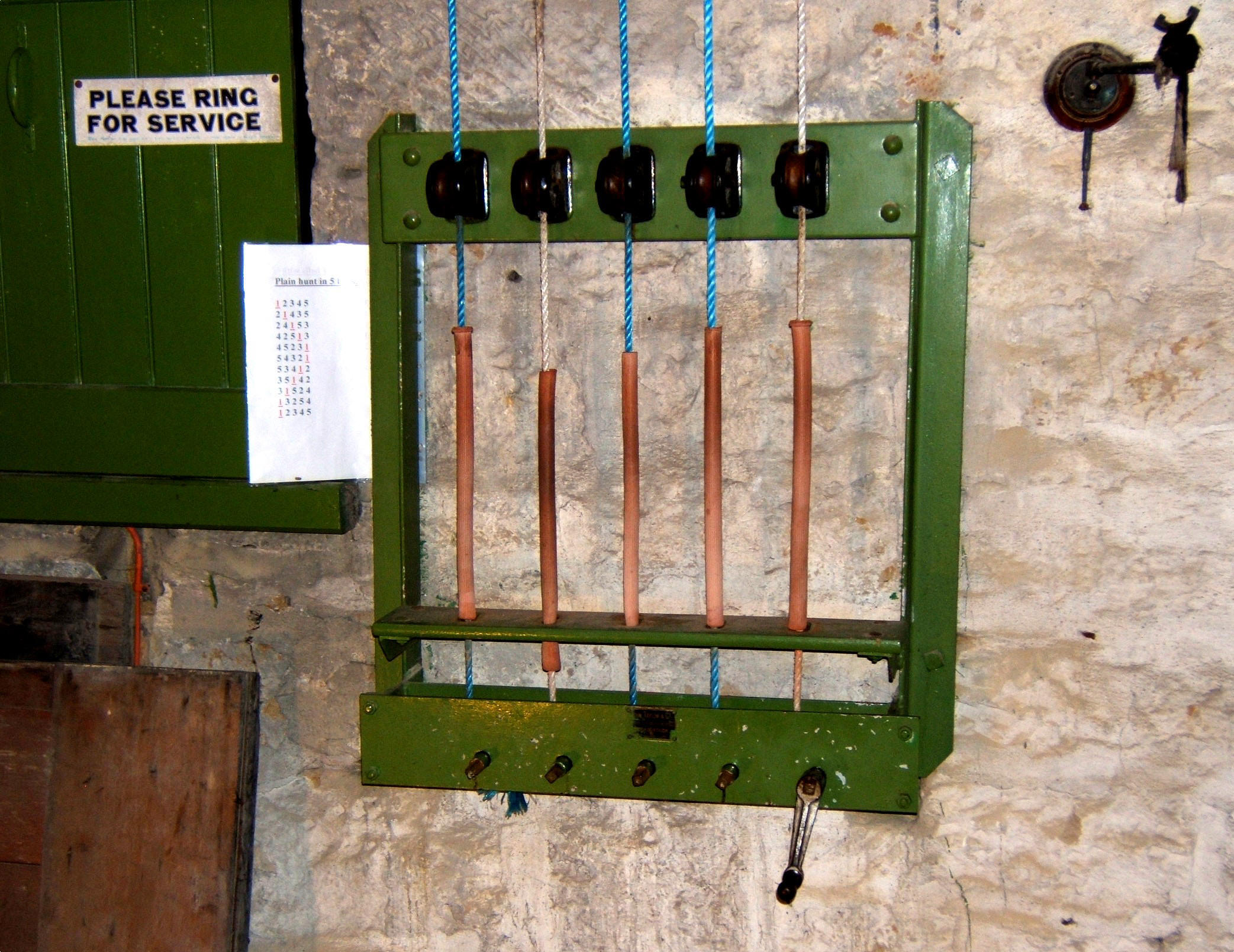 We have five bells which are rung using a system developed by Revd Henry Thomas Ellacombe (1790 -1885) one time Vicar of Bitton, Gloucestershire. In this system, the bells remain 'still' (in the down position) and are struck on the inside of the rim by hammers attached to ropes. The ropes are housed in a frame on the wall and thus changes can be rung by one person alone. Click here for more information on the bells.
9

&nbspThe Clock

The clock, by William Potts and Sons of Leeds, was installed in 1901 at the same time as the ring of five bells. It tells the time on two dials, one on the east face of the tower and one on the north. It has been extensively modified over the years to use up-to-date power sources and regulating technology. Click here for more information on the clock.
10

&nbspThe Organ

The organ is situated to the right between the chancel arches. It was built and installed in 1899 by Messrs Harrison and Harrison of Durham who have maintained it ever since. Its details can be found here: http://www.npor.org.uk/cgi-bin/Rsearch.cgi?Fn=Rsearch&rec_index=N02982

A Mr Barnard of St Hilda's church in Whitby had advised the Vicar, Revd Ernest Hare: "I like my little organ at St Hilda's so well that I wish you would do something on the same lines for Goathland." In fact St Hilda's organ had cost £210 and St Mary's could afford only £120, but a deal was done for a scaled down version. You can read the Vicar's original letter ordering the organ here.
11

&nbspThe old Altar Table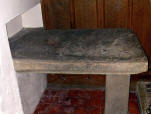 To the left of the present altar you will find a stone altar slab which dates back to the twelfth century: probably to the first place of worship in Goathland. Five crosses are chiselled into its top and side, symbolising the five wounds of Christ. They would have been put there when the altar was consecrated by a bishop.
12

&nbspThe East Window

The stained glass east window shows the life of Jesus. It was designed by A. L. Moore and is described in detail on the 'Stained Glass' page.